On the fourth day of Christmas
My true love gave to me
Four calling birds.
-Twelve Days of Christmas
Today is the fourth day of Christmas, and something that I always end up doing around Christmas is watching Christmas movies.
Often for the month or so around Christmas that is mainly the kind movies that I end up watching. Usually by choice, although this year I did try to persuade family that Ant-man is a Christmas movie because he wears a red suit.
However, I really do like Christmas movies and today I would like to share my six favorites. I wish that I had come up with twelve, considering that this is supposed to be the twelve days of Christmas, but I didn't. This year I haven't had a chance to watch as many Christmas movies as often happens.
Anyways, let's get started! The movies are not in any particular order because there is only so far that I can go in trying to decide favorites.
Holiday Inn
This one is fun, and has a Cinderella element to it. Though really trust would have been better than that.
A performer named Jim Hardy comes up with the amazing idea to run an Inn that is only open on the holidays and he and his best friend end up falling in love with the same young woman.
It's fun, but it is definitely a movie of its time.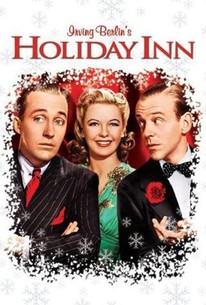 The Bishop's Wife
An angel named Dudley is sent to help a bishop and his wife repair their marriage and their lives.
This is a fun movie.
The first time I watched this movie I was surprised at how much I enjoyed it.
White Christmas
I love this movie, but the moment that I started trying to write about why I like it so much I started to have the song 'Sisters' from the movie going though my head. If you are wondering it is the second version of this song – of course.
This is a sweet Christmas movie about why you shouldn't let someone save your life.
Actually, that was an accurate, but really bad description of that movie. Really, it is about finding love at Christmas and saving those that you care about.
Shop Around the Corner
Okay, if I had to choose a favorite Christmas movie this would probably be it.
It is the movie that 'You've Got Mail' was based off of. Only roughly though, I think. I haven't actually watched 'You've Got Mail,' but the person that I heard this from is trustworthy.
It's about two people who think that they hate each other finding out that they are actually in love with each other.
Elf
This one is just amusing.
It's about a human named Buddy who thought that he was an Elf, but then he finds out that he is not and goes to New York to find his father.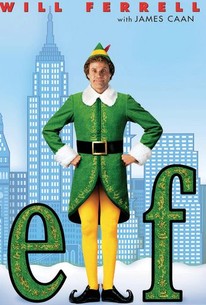 It's a Wonderful Life
This is one of those Christmas movies that seem to pop up on a lot of Christmas movie lists, but then you watch it and you can realize why.
It is about a man finding out just how important what he has done for the world really is, even though when he looks at his life it didn't seem like he did as much as those around him.
The only thing about this movie is it tends to make me think deep thoughts. And wonder how I would feel if I could have the same experience he did in getting to see the world if I had never existed.
So, those are probably my favorite Christmas movies.
What are your favorite Christmas movies? Have you watched the movies on this list? If so, which ones?