The important thing is not to stop questioning. – Albert Einstein
I found this on My Mundane Life, and since I am in the mood for doing something fun and easy I thought that I would do this today.
And it involves the Avengers which obviously makes it even funner.
IRON MAN – A Book That Made You Laugh
Books do not usually make me laugh. And when they do it is fairly random. Usually just something that someone says in a book.
I have not finished this book yet, but it is the one that made me laugh the most recently.
And in the book it was just something that one of the characters says.
CAPTAIN AMERICA – A Book Set in a Different Time
This book takes place right before World War 2, so it makes sense that it would be included here.
THOR – A Book With a Character Whose Strength You Admire
Winter from the Lunar Chronicles has a different kind of strength than you usually think of when you think of strength, but in her way she is strong.
She tries to do the right thing even when it would be so much easier for her if she would just use her powers.
Winter is going crazy because she does not want to hurt others. She is willing to slowly sacrifice herself to keep herself from hurting others.
Even though she could stop her suffering at any time she does not.
That is what strength really is. Having the strength to help others even when it would be so much easier to just help yourself.
BLACK WIDOW – A Book With a Kickass Female Protagonist
Cinder from the Lunar Chronicles is a character who would do whatever she could to protect those that she cares about. She is honorable and brave.
And she can fix just about anything that is mechanical.
HAWKEYE – An Underrated Book That You Think More People Should Pay Attention To
Actually I wish more people would read all of Stephen Lawhead's books. They are great.
But I had to choose this one because there are bows and arrows in it. . .
LOKI – A Book With a Shock or Twist That Surprised You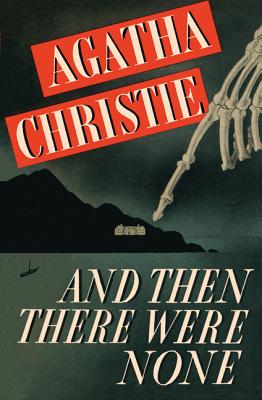 This one shocked me. Actually just about all the Agatha Christie mysteries manage to surprise me, but this one surprised me more than most.
It was an absolutely amazing and creepy book. I really liked it.
---
So I hope that you enjoyed this! If you feel like doing this feel free to! I would love to read yours so it would be great if you would link back to my post!