The important thing is not to stop questioning. – Albert Einstein
I saw this on Headphones and Hyberboles, and thought that it looked fun. I was not tagged, but I thought that I might as well do it anyways since I really don't have a lot of time right now and I really want to get this ready.
Also, right now I really wish that I could go on an adventure, so this really goes with my mood.
Anyways, I guess I should get started and stop rambling about why I decided to do this blog post however fun that may be.
---
Which character would you love to go an adventure with?
This is actually a super hard question for me. There are so many characters who are absolutely amazing as characters, but I'm not as sure that I would want to know them in real life.
For example, Hermione Granger is an amazing character. She seems to know what to do in just about any situation. But I'm not sure that I would want to go on an adventure with her. I feel like we would either get along really well or never want to see each other again and I'm not sure which one it would be.
But I guess that I do have to choose someone to go on an adventure with.
So, I'd like to go on an adventure with Peter, Susan, Edmund, and Lucy from the Narnian series. I feel like I could get along with them.
If you could be any character for a day, who would you be and why?
Another extremely difficult question to answer. I really don't want to be any character because then I might mess up everything that that character did or wanted to do.
Actually, now that I think about it I would want to be one of the villains, and then I could fix some of the evil things they were trying to do.
And then everyone would be very confused.
Also, the villain would not be particularly happy to find that while they were not there all of their evil schemes got thwarted by themself.
I just have to figure out exactly which villain I would want to be… And I would not want to die just because I was borrowing an evil villain's body for a day.
What book is on your TBR bucket list?
The Iliad. The English translation, of course, I tried to learn Ancient Greek at one point and I did not get much passed the alphabet.
But I do want to read the English translation of the Iliad. It is such a Classic that many books are going to have some sort of reference to it, and it would be nice for those references not to go over my head.
Which book has a contemporary setting you would love to go to?
Pride and Prejudice. I would love to go to Britain.
But if I went I would actually want to visit the Lake District and not just plan on visiting the Lake District.
Which book has a fantasy/fictional setting you would love to go to?
Lord of the Rings. I would love to go to Middle Earth.
It is so beautiful. And there are so many different beautiful types of landscapes.
Besides I would love to meet the characters!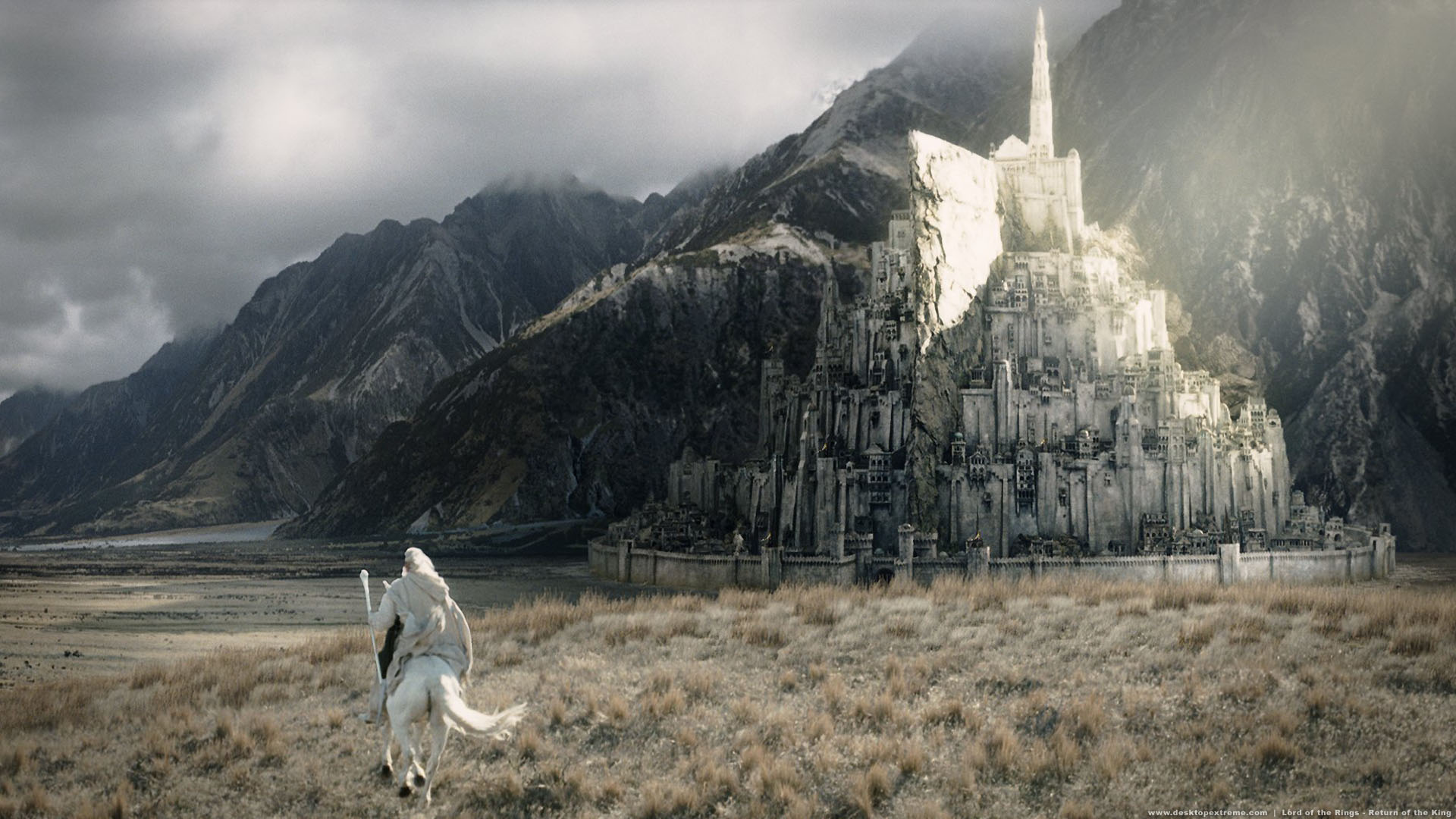 And I could go on posting pictures of Middle Earth, but I should probably move on.
What book or book edition would you do anything to get your hands on?
This is not something that I have really thought about. There are books that I would like to own of course, but I can't think of any that I would do anything to get them.
I mean, maybe a first addition of 'Lord of the Rings,' but he later made some corrections that I do appreciate.
So, really there is no book that I am going to launch an epic quest in order to get.
Name a character who is very adventurous and daring.
Warren Burgess from the Fablehaven series. There are others from that series and others that I could name, but he is the first that came to mind.
Name the craziest or weirdest place you've ever read a book.
I have read books going up or down the stairs, but I'm not sure how crazy or weird that is.
I will read just about anywhere, but I really can't think of anywhere that was super crazy or weird.
Maybe I shall have to remedy that… I just have to figure out somewhere that really counts that I so that I can go read there…
---
This was a super fun tag. If you want to do it feel free to!
Also, before you leave what fictional character would you want to be, and why?