I saw this on Reading with Moose, and thought that it looked fun. Since I didn't have a lot of time to get something together for today I thought that I would do this although I have not been tagged.
So, let's get started!
---
NARNIA- A magical world you would like to visit?
I would love to visit Middle Earth. It sounds like it would be so beautiful and I would love to meet all of the characters.
THE MAGICIAN'S NEPHEW – A book you think is underrated?
All of Stephen Lawhead books. He writes great Christian fantasy. I'm actually surprised that I discovered his books at all. Now I own quite a few of his books.
THE LION, THE WITCH, AND THE WARDROBE – A classic that you love?
Pride and Prejudice by Jane Austen. This is a book that I read quite often and I love it just as much every time.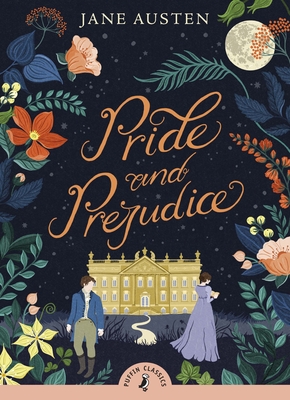 THE HORSE AND HIS BOY – A book you picked up without knowing what it was about?
I actually do that with a lot of books. However, the one that comes to mind is Eighth Day by Dianne Salerni. When I picked up that book I had absolutely no idea what it was going to be about, but I ended up liking it and going on to read the rest of the series.
PRINCE CASPIAN – A sequel that you loved?
I tend to read series rather than books that have sequels, so this is a hard one for me. Um, right now the only sequels that I can think of that I have read are Charlie and the Great Glass Elevator and Alice Through the Looking Glass. I know that I've read more sequels than those, but they're the only ones that I can remember.
And they are not ones that I loved. They were fine, but I didn't love them.
THE VOYAGE OF THE DAWN TREADER – A quest you'd like to be a part of?
The one that first came to mind was the quest to destroy the ring, but I feel like I would not be much help.
So, I think it is more that I would just like to visit the world of Middle Earth and not go on that quest.
Not that I'd mind going on a quest, it's just that I would rather go on one where I might be some help and to do that I think I would just have to join a completely new quest, not one that has already been written.
THE SILVER CHAIR – A book you didn't expect to love?
Fablehaven by Brandon Mull. I tried it once before I actually read it and I couldn't get through it. Then I tried it again after I read a different book by Brandon Mull and this time I loved it.
THE LAST BATTLE – A perfect ending to a series you love?
Harry Potter and the Deathly Hallows. I really liked the way that that ended. I thought that J.K. Rowlings did a really good job with it.
THE PEVENSIES – A siblinghood of friendship you'd love to be a part of?
I feel like if I was to join any of them I would spoil the dynamics that they have…
However, if I have to choose one I'd probably want to be friends with Ella and Areida from Ella Enchanted.  I'm really not sure why I choose them, but they seem like they would be fun and nice to know.
EUSTACE SCRUBB – A character who grew on you?
Seth Sorenson from Fablehaven. In the first book he annoyed me with his recklessness and his inability to think before he acted. In the later books he still does that, but his bravery has made me like him better than I did.
TUMNUS – Your favourite mystical creature?
Unicorns or Dragons. They are both amazing and I can't decide between them! Oh, would Elves and Dwarves and Hobbits be in this section too, or are they too humanish or something.
CASPIAN – A character with regal qualities?
Aragorn. He is an amazing character who definitely has regal qualities.
REEPICHEEP: a loyal character
Lucy Pevensie. She believed in Aslan even when the other could not. She would not let her siblings down even if it seemed like they were letting her down.
THE WARDROBE – Your favorite hideout/place to read?
My room. It's not really a hideout though.
---
So, that is my Narnia book tag! If you want to do it, please, consider yourself tagged!
What is your favorite magical creature?